March 2021
Posted March 7, 2021
Shares of Disney were up on Monday after California provided new guidance allowing amusement parks to reopen in the state on April 1.
Disneyland and other parks in California have been closed for about a year due to coronavirus-related restrictions, even as other states like Florida have allowed parks to reopen with limited capacity.
In addition to the theme park news, Disney could also stand to gain in its movie business from accelerating box office numbers.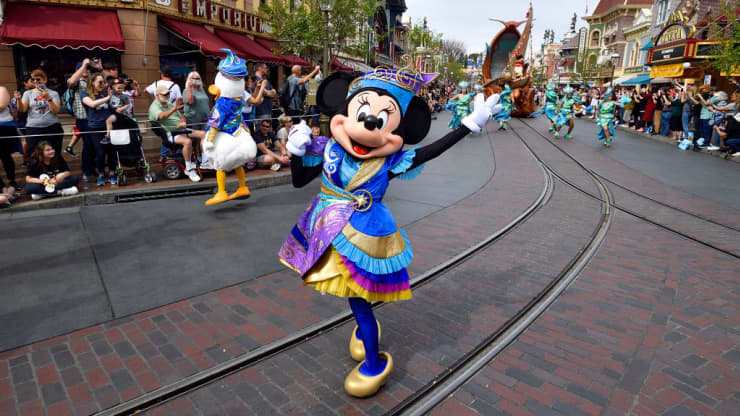 Posted March 7, 2021
Now that the Super Bowl is over, where are the crowds going? Evidently, they're going to Florida's Walt Disney World and its resorts, and they didn't even have to win a Big Game.
The company reported today that all parks are now completely booked next week for Disney Resort Guests and Theme Park Tickets Guests. Disney's Hollywood Studios also currently has no availability for the rest of the month for guests.